We are america's premier prescription savings program. Our cardholders have saved over $1 billion on their prescription drug purchases!
Pharmacy Locator
Our network includes over 60,000 pharmacies throughout the United States. The network includes national chains as well as thousands of independent pharmacies. Use the pharmacy locator to the right to find a pharmacy near you.
Drug Pricing
Drug prices fluctuate frequently and the plan's pricing tool is for informational purposes only.
This page is designed to inform you of your drug prices. If you are searching by the Brand Name drug, and a generic drug is available, it will appear on the screen along with the generic pricing. Prices on this website reflect the average prescription prices using the pharmacy card. Pricing may vary depending on your quantity, pharmacy and geographical location.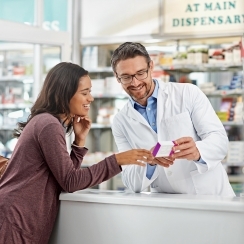 Download The Prescription Savings Card today to save up to 60% off brand name and generic drugs at over 64,000 pharmacies nationwide. Nearly 8 of out 10 pharmacies accept our card so you can begin saving money at a local pharmacy as soon as you take in your card.